Would you like to have people say things like this about your writing?
And
I mean, you spend your time coming up with things to write, then writing it, then editing it, then publishing it, then not making money and finally you rinse and repeat.
I've been in this game since '08 (sometimes referred to as "Oh 8"). I figured I'd rinsed and repeated numerous times. Then I found out I hadn't. I only had one part of the equation right.
Words + Consistency = Money
It turned out I was only, partially, doing the first part of the equation. And without the second part there wasn't that much money.
However, as I found out, if you add consistency to words (writing) you will get money. The more I write, consistently, the more money I make. It's a beautiful thing really. I've come to the simple realization that
Earlier this year I started taking on clients. Ghostwriting clients. I needed a bit of cash and that seemed like a good way to get some, fast. However, when people buy your services they kind of expect you to deliver…on time!
It's shocking really.
I quickly realized I wasn't really that consistent with my writing. In fact, on that very first writing gig I found myself way behind. So much in fact that on the evening before I had to deliver I was more than 3000 words behind schedule!
Some of my best writing sessions so far had produced little more than 2000 words. You do the math.
I was screwed!
I had no choice, but to buckle down and get it done. And I did. It was a long night. One I didn't care to have to go through again. I made a wow that I wouldn't put myself in that situation ever again.
I sat down and analyzed the situation.
When I say that I analyzed the situation it makes it sound more sensible than it really was. The reality of it all is that I was stunned. I found myself in a maze and wondered what could be done about it.
I had a "DOH!" moment.
I had to stop being a lazy bugger and be consistent. If I had done just a little bit every day I could have been done a couple of days early.
Then I devised a system that would prevent me from ever being in that situation. I stuck to it. And there was peace on earth!
Well, not really, but I did start to make a lot more money.
Words + Consistency = Money
If you like money. And if you know you have to write. Then you need to know that
(Yes I know that title is grammatically wrong. Get over it :-))
Would you like to be able to put more than 300.000 words down per year?
More importantly, would you like to finally make money from your writing?
It's not the words you write that are the problem.
It's that you don't do it consistently.
Right now you can get
for just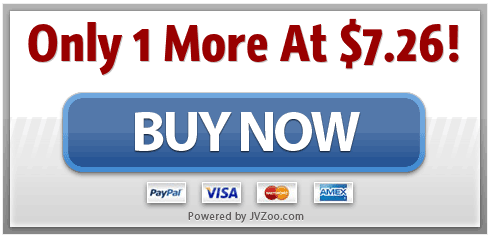 but it will go up with every sale.
This is your chance to turn your words into profit.
Woah! How about telling me what I'll get Mike?
Excellent point! I was just about to do that.
All the information in an easy to read 45 page report. You can literally start using this method in 30 minutes!
The key to consistently writing more.
Make your research count! My way of doing research means you can use it over and over again!
My secret to increasing quality while writing faster!
Since that first client I've taken on more jobs, I've written more books, I've made more money.
Want that to be you?
Then you need
Get it today for just